'Re-Imagined'
'Re-Imagined' is the title of my first solo show in the beautiful arts community of New Hope, PA. For this exhibition I am featuring two new series: Inherited and Trees Revered. Although quite different in subject, they make sense under a common title because both take an existing representational element and re-use it. This in itself is unusual for me as I have tended to focus on the abstract.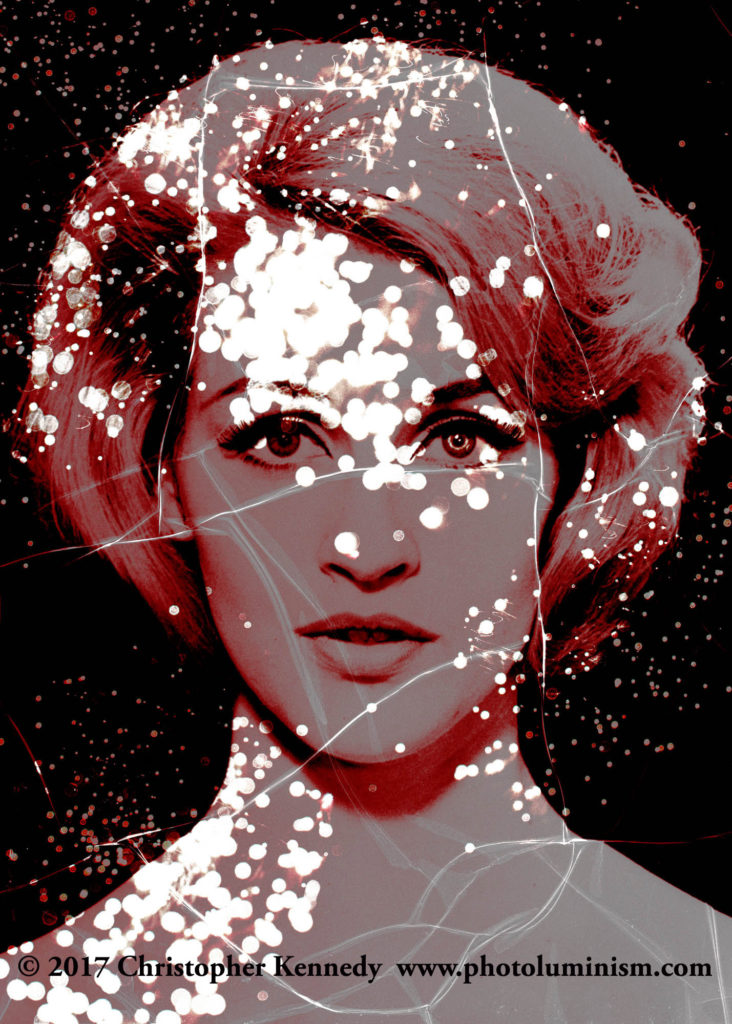 In the case of Inherited, I have re-purposed some badly deteriorated black and white negatives discovered amongst an enormous pile of possessions left to me by an elderly cousin. The negatives are of her daughter who I first met in England when I was a young teen, who went on to become one of the top US models. I believed them to be her 1960's portfolio shots. Embracing the heat damage, I experimented with colorizing and blending them with elements of my own Photo Luminism photography. I finally came up with a slightly different process for each one. This has resulted in a highly stylized set of images that are a cross between iconic fashion photography and pop art.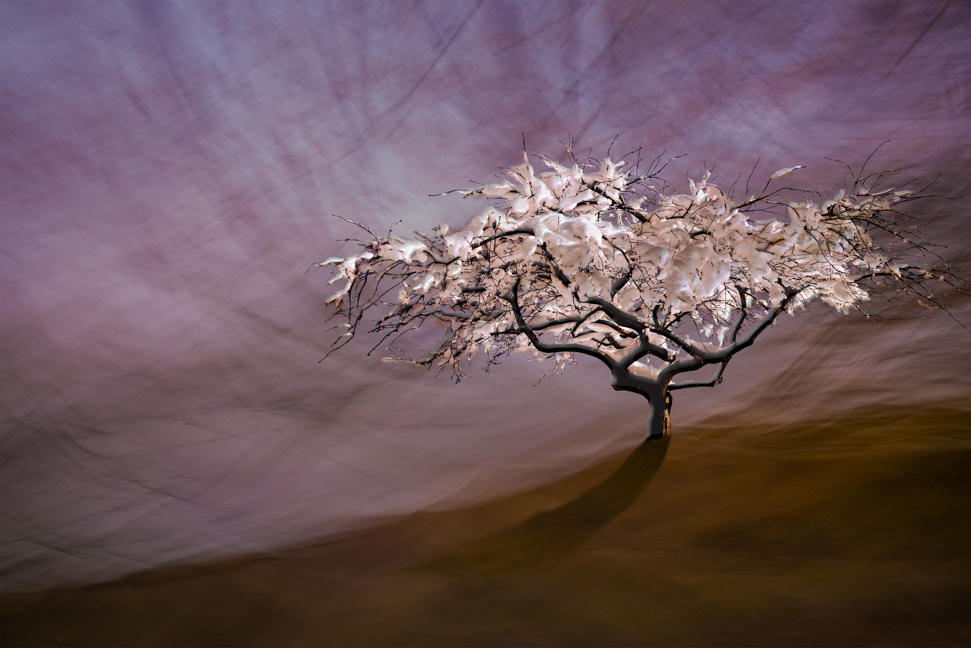 The Tree series involves two distinct elements as well, but with these I began working on the Photo Luminism elements first. The idea was to create beautifully abstract landscapes utilizing the Photo Luminism technique with natural, instead of electrical light and colors. The trees would then be chosen, plucked from their mundane suburban surroundings and blended into the new magical backgrounds where they could truly be appreciated with no distractions. A challenging but highly satisfying process that involved finally delving into Photoshop, a task I had managed to avoid for far too long!
More of this intriguing story of the negatives is revealed at the Re-Imagined exhibition, so I hope you will come and visit us during the month of June.
Re-Imagined, The Studio Gallery, 19 West Mechanic Street, New Hope PA 18938 June 3 – July 1.